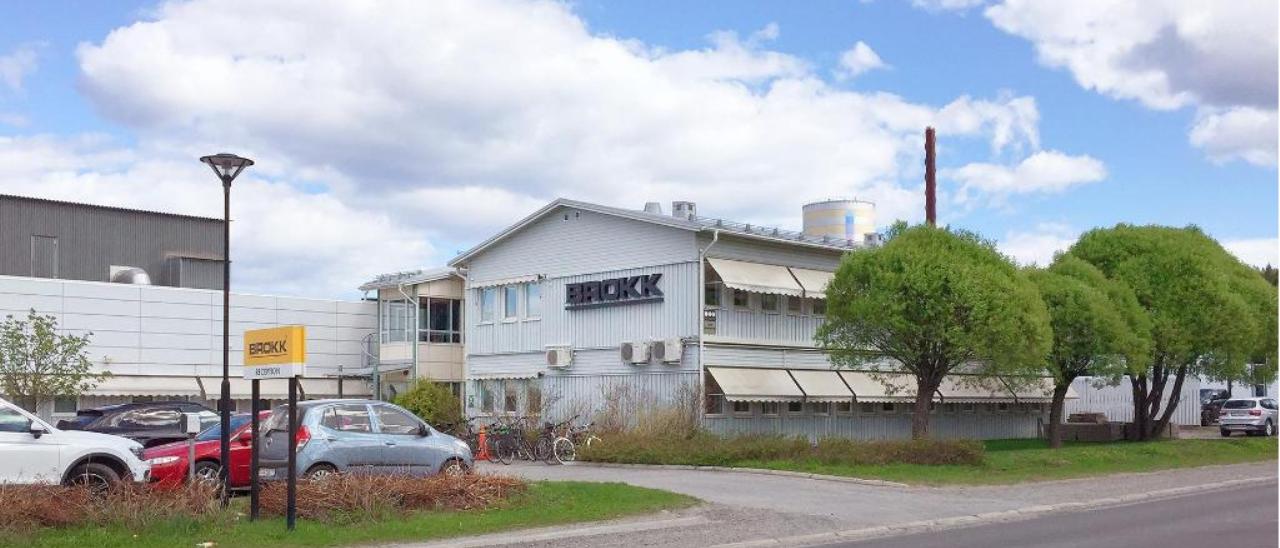 Unmanned Defence, Security and Rescue Solutions
BSRS
Brokk Security and Rescue Solutions
Brokk Security and Rescue Solutions (BSRS) is a division under Brokk AB that specialize in unmanned solutions for defence, rescue and security organizations. The machines provided by BSRS have evolved over the last 44 years through millions of operating hours in the most demanding environments around the globe and have ancestors reaching back to the 1970s.
Brokk has supplied a large number of robots to the defence, security and rescue society in the past. These include systems for rescue work after 9/11 in New York, the continued clean up at Fukushima Japan, and now Brokk robots are helping to clear and secure Notre Dame in Paris.
Brokk Security and Rescue Solutions was created 2017 to be able to condense all the knowledge and feed back from our unique market sector and translate it into new standardized solutions made available to the whole defence, security and rescue society worldwide.
BSRS has developed a family of standardized robotic systems tailored to meet the needs of our special customers. 2019 the first system was released to the market.
Brokk Security and Rescue Solutions robots can perform as a heavy EOD Robot, but have in addition capability previously unseen in the Rescue, Security and Defence sectors.
Replacing humans in dangerous jobs is a priority in the Defence and Law Enforcement sector and a growing concern in areas not used to using robots such as Rescue and Disaster Management. Some of the problems they previously suffered were the limitations of the robots on the market.
Modern machines need to be able to;

Be reliable, have resistance to heat, cold, toxic substances or even radiation.

Have the power to manipulate larger objects and use of heavy tools.

Carry specialist, and different, sensors.

Be reliable with simple maintenance and be able to operate in the field for long periods of time.
Brokk Security and Rescue Solutions can do all of these things and more…
Brokk AB
It all started at a metal processing plant outside Skellefteå called Rönnskärsverken that needed one of their lead furnaces cleaned out. In the 70s, this was heavy and dangerous manual work. Protected by blocks of wood under their feet and masks on their faces, workers were required to crawl into the still hot furnace and chip out slag and brick using handheld tools. In those days, the demolition industry was underdeveloped, until two entrepreneurial brothers, Lars and Per-Martin Holmgren, saw an opportunity to improve upon the safety and efficiency of demolition.
HOW BROKK GOT ITS NAME
The company was further strengthened when Börje Hedlund joined the company as a business partner. By this time the Brokk 250 was in production and the company had a commercially viable product to take to the market, but they struggled to come up with a brand name that was as unique and powerful as their machine. Inspired by Nordic mythology, the founders eventually decided to call their new company "Brokk," named after a dwarf who was thought to have forged the hammer of Thor. The dwarf known as Brokk was small, powerful, and unbeatable, making him the perfect namesake for our machines.
To this day, Brokk machines continue to be utilized at the very same smelter as in 1976. However, the scope of Brokk no longer ends there. Today, there are Brokk robots making workplaces safer and more efficient all around the world.
Brokk's head office is located in Skellefteå in the north of Sweden, approx. 200 km south of the Arctic Circle and 800 km north of Stockholm. This is the origin of the demolition robot and the epicenter of the world's demolition robot industry.
In this sometimes harsh environment, Brokk develops, tests and manufactures its robots. That is probably one of the reasons why they are designed and built to withstand extreme challenges around the world.
Brokk Group
The Brokk Group is part of the investment company Lifco. Lifco's business concept is to acquire and develop market-leading niche businesses with the potential to deliver sustainable earnings growth and robust cash flows over time. At the end of 2018 the Lifco consisted of 146 operating companies in 29 countries, employing about 4,900 people. In 2018, Lifco reported net sales of SEK 12.0 billion and EBITA of SEK 2,17 billion.
The Brokk Group is a world-leader in specialized and technically advanced demolition equipment, radiation-proof electrical equipment, and equipment for kiln maintenance. The group consists of a number of market leading product companies as well as a number of sales companies around the world.
The product companies are:
BROKK – The world's leading manufacturer of advanced remote-controlled demolition machines, popularly called "demolition robots".
BRICKING SOLUTIONS – A leading manufacturer of specialized kiln maintenance equipment.
DARDA – The world's leading manufacturer of compact concrete crushing and metal shear equipment, as well as hydraulic splitters.
AHLBERG CAMERA SYSTEMS – A world-leading manufacturer of specialized radiation proof camera systems and lighting systems.
AQUAJET SYSTEMS – The world's leading manufacturer of hydro-demolition robots and equipment.
In addition, the Brokk group consists of 12 sales and service companies across the world. In 2017, the Brokk Group had more than 320 employees worldwide and a net sales of approx. SEK 1.0 billion.