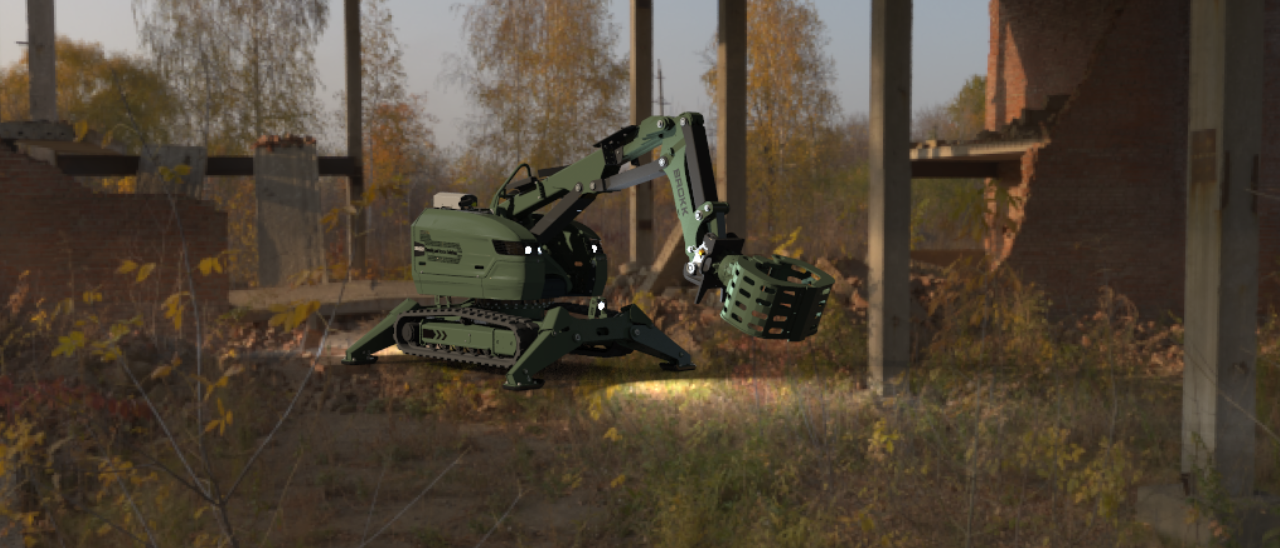 Unmanned Defence, Security and Rescue Solutions
MN-Series
The MN-Series was developed to fulfil the requirements of customers in the Defence, Security and Rescue segment that need flexibility, but are able to perform the operations line of sight. The operator can stand clear of risk from falling objects and is free to move around the operating area for the best view and safety. If the operation is on unsafe ground, such as on/in a building with a risk that the floor could give way, flooded river banks or just close to edges where the machine risks falling, you can keep the operator safe.
MN-Series
Precise and Intuitive control
Most robust robotic system
Highest power vs size ratio
Remote controlled within line of sight
Flexibility and Safety
As the rest of the SRS Family of robotic systems, the MN-Series puts out the highest power vs size.
This means that the MN-Series is a preferred option also for logistical reasons. It is a small platform with a vast number of tools available. Comparing the MN-Series with an excavator you bring around 300% more power at the same size and weight, plus you have remote safety, additional tools, better manoeuvrability and reach of the platform in general.
| | |
| --- | --- |
| The MN-Series of robotic systems is operated remotely from the same RCM-min as the MD-Series and because the MN-Series is operated in line of sight there is no camera system, OCM or TRM. | |
The MN-Series, as the rest of the SRS Family, is fully equipped with all tailored features developed for the Defence, Security and Rescue segment. This includes additional hydraulic feeds and drainage ready to accept the full range of tools, plus a CAN-communication interface and load-holding valves. Other practical functions are extra cylinder protection on cylinders C2/C3, and individually controllable working lights. Electrical and communication fittings are upgraded when appropriate to MIL-Std, but EMC minimum to 2004/108/EC ; EN 6100-6-2 EMC (immunity) ; EN 61000-6-4 EMC (emission).
To facilitate logistics the MN-Series is equipped with extra body towing eyelets and a single lifting point located at the top of the machine on arm one. Its size and weight, in combination with single lifting point, makes lifting with a crane or helicopter very easy.