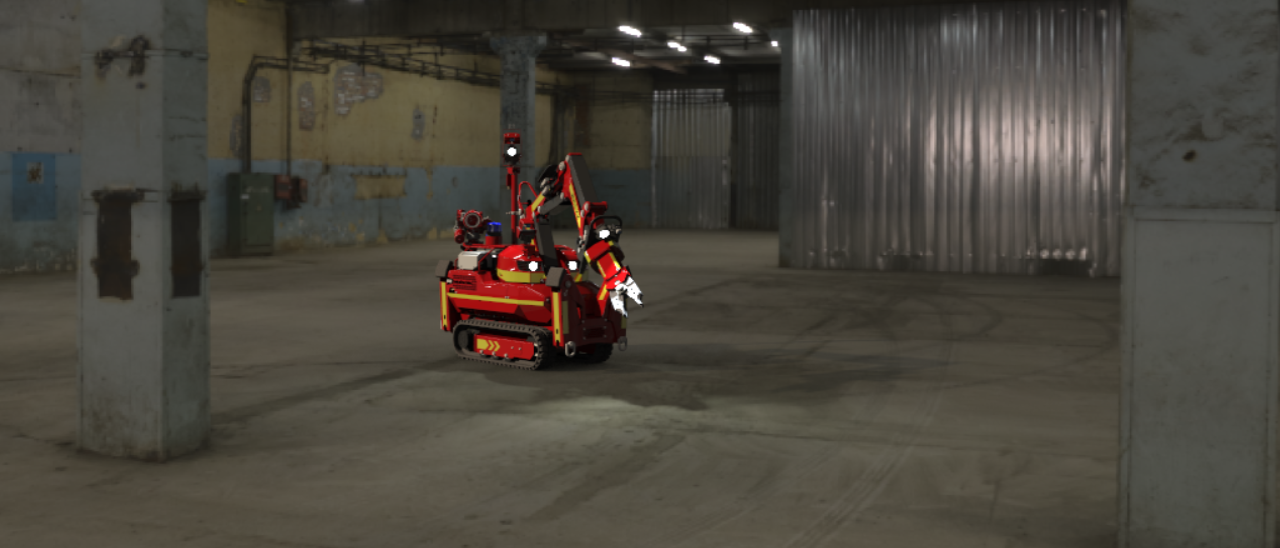 Unmanned Defence, Security and Rescue Solutions
MD-Series
The MD-Series is designed for non line of sight (NLoS), with cameras and data-link transmitting the real-time video back to the operator. The reach of the MD-Series data-link has a maximum capacity of approximately 400m (LoS), to be compared to the 2.000m reach of the MX. Also the sensor setup is matched to the lower needs of operation at distance.
MD-Series
Precise and Intuitive control
Most robust robotic system
Highest power vs size ratio
Real-time Remote Operations at up to 400m 
Large number of attachments for flexibility
Medium Flexibility and Safety
The MD-Series was developed to offer our clients a robust robotic system at a lower investment level. For customers not needing the long range and flexibility of the MX, the MD-Series serves as a very good option.
The MD-Series can also utilize a large number of attachments very similar to the MX, its limitation is more around sensors and tools that are not needed when operation is carried out closer to the operator.
One example is the two-way audio communication that is basically not needed when operating at distances of around 300m, another is the dedicated drive cameras.
Components on the MD-Series, are still rugged, but at an industry standard, instead of the MIL-Std as most often seen on the MX.
The Operator Modules of the MD-Series consist of:
TRM-mid – Transmitting Receiving Module

Is communicating wirelessly with the PCM onboard the platform. The TRM-mid is located with the operator, connected to the OCM-mid, with 15m of cable so it can be placed in the optimal transmitting position. The basic TRM-mid is supplied with an adjustable tripod up to a max height of 3m. Mounted on the tripod are two antennas and Wi-Fi radio

OCM-mid – Operators Control Module

The OCM-mid displays and controls the cameras onboard the platform. The OCM-mid is a rugged PC-Tablet fitted onto a tripod. The OCM-mid, compared to the OCM,  has limited capacity for additional sensors and display of information. No support for two operator missions.

RCM-min – Remote Control Module

The RCM-min is the ergonomic hand-control, manoeuvring basic functions and tools of the Platform. The RCM-min includes its own radio and internal antenna with a LoS reach of approximately 300m. Connecting the external antenna, included on the TRM-mid, extend the reach to approximately 400m.