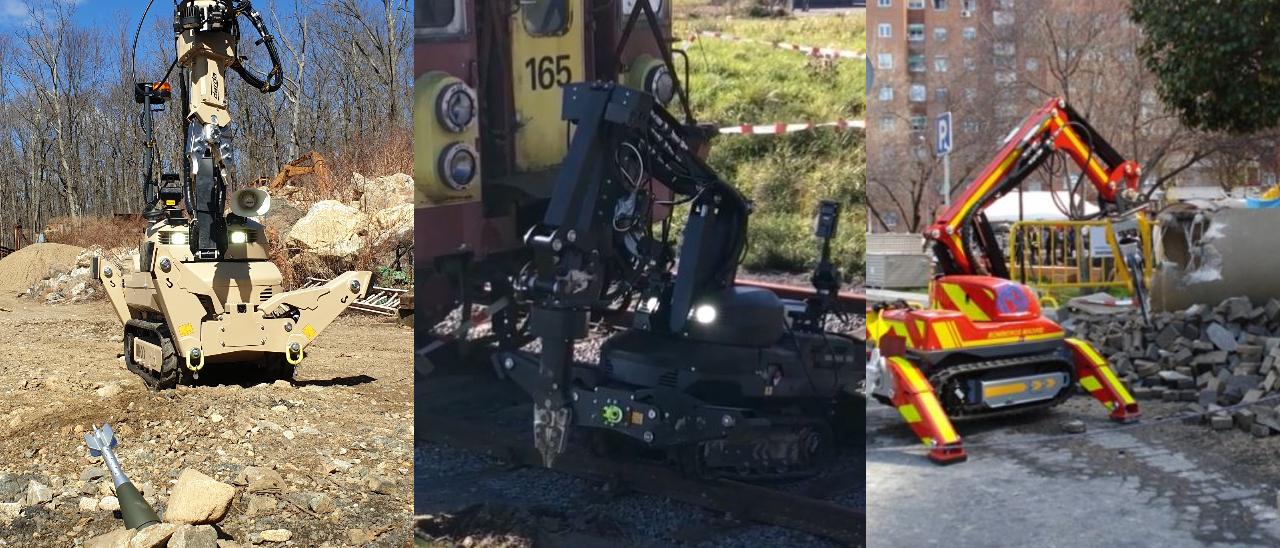 Unmanned Defence, Security and Rescue Solutions
WHO
Defence

Defence organizations face some of the most diverse and difficult environments to operate in, coupled with a high threat from enemy fire, mines, IED's etc.

A capable remotely operated platform makes a lot of sense, even retrieving wounded soldiers or civilians in a hostile area is something our robots excels at.

IED's have forced the use of small to medium sized robots within defence and the police for many years, however the machines used so far have all had limitations and specialised mostly on that single task and smaller objects, now things have changed….

Civil Security

An emergency rarely comes with any warning, and responding to it can be as dangerous and difficult as the situation itself.

No power, collapsed buildings, leaking chemicals etc can make gaining access to emergency victims a very difficult business, then unnecessarily putting rescue workers lives at risk is an unacceptable option.

The solution is an unmanned Brokk Security and Rescue Solutions robot that can limit risk to personnel and property plus give access to places a person cannot go.

Security

Law enforcement has a long history of using unmanned solutions for dangerous situations, in particular with explosive and chemical devices.

The robots from Brokk Security and Rescue Solutions can by equipped and do most tasks expected by officers today, but also has capability not seen before in this sector. Its power and new tools give new options to the user. Why open a car door that is possibly booby trapped when you could remove the roof or even push the vehicle away to a safe area, all remotely!

NGO – None Government Organizations

(mine-, UXO-, toxic-clearance)

Various none government organizations specialized in performing services in environments where humans are unable to work due to risk to life and health, long or short term, are also clients to Brokk Security and Rescue Solutions. These organisation can also choose the size and flexibility of the platform for the particular job and risk at hand. The advantages of the ONE family include common servicing, spares and operator training in a reliable tried and tested platform.